Welcome to JMS Home Improvement Pros, your trusted partner for renovations and remodeling in Lehigh Valley, Pennsylvania. At JMS, we take immense pride in our unwavering commitment to excellence and integrity in all aspects of our business. With a strong foundation in fairness, honesty, and personal responsibility, we're dedicated to ensuring that your home improvement dreams become a reality.
Our expertise is second to none, as we possess a deep and accurate understanding of our trade, complemented by exceptional skills that define us as true professionals. No project is too big or too small for us – we specialize in small to medium-sized projects, and we're fully equipped to handle your unique needs. Whether you're looking to spruce up your living space, upgrade your kitchen, or transform your basement, we have the knowledge and ability to turn your vision into a stunning reality.
We understand that home improvement projects can come with financial considerations, which is why we offer financing and flexible payment options through Hearth. Your satisfaction is our priority, and we are committed to addressing your concerns and priorities throughout the entire process. From landscaping and painting to basement finishes and more, our diverse range of services reflects our dedication to meeting your specific requirements.
At JMS Home Improvement Pros, we not only bring your home improvement dreams to life but also make the process smooth and affordable. With us, you're not just a customer; you're part of our commitment to providing top-quality service. Explore our services and let us be your partner in enhancing the beauty and functionality of your home.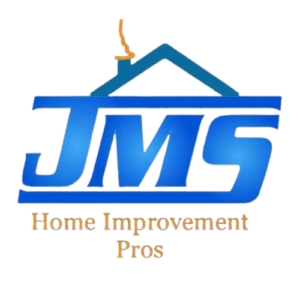 Strive for consistently high-quality work in every project.
Uphold honesty, fairness, and transparency in all interactions.
Prioritize customer needs and deliver attentive, personalized service.
Embrace ongoing learning and innovation to stay at the forefront of the industry.
Our mission is to transform houses into dream homes. We are dedicated to providing exceptional, high-quality construction and remodeling services that enhance the beauty, functionality, and value of our clients' properties. Through unwavering integrity, professionalism, and a commitment to customer satisfaction, we aim to be the trusted partner in turning our clients' visions into reality. At JMS Home Improvement Pros, we don't just build structures; we build lasting relationships based on trust and excellence.